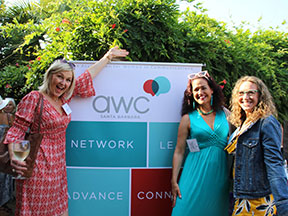 Who We Are
We inspire and help communicators at all stages of their careers to stay current with important developments in their field. Members are also encouraged to assume leadership roles in the organization, their careers, and their communities.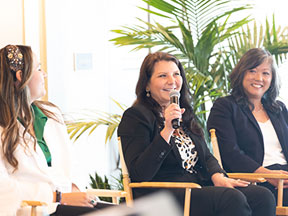 What We Do
We host monthly meetings for networking and professional advancement and recognize outstanding Central Coast communicators at our signature annual event, the AWC-SB Women of Achievement Awards.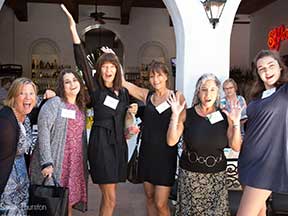 Why Join
As an AWC-SB member, you can connect with other local communicators and are part of a national organization that has been supporting women in communications for more than 100 years
Support Local Media
Celebrate the Holidays w/AWC-SB on Dec 13
Upcoming Monthly Event
Channeling Pearl Chase: A Talk with Biographer Cheri Rae
Wed. Jan. 10
Member Spotlight
Membership Types
Emerging Communicator $100
Professional Communicator: $150
Executive Communicator: $250
Retired Communicator: $100
AWC-SB Events
2023 Women of Achievement Recap
AWC-SB In the Press
Curious?
If you're an active communications professional interested in joining AWC-SB or attending a meeting as a first-time guest, email info@awcsb.org Join our mailing list to be informed of upcoming events & opportunities.
Association for Women in Communications Santa Barbara Chapter